Press release
GENAIZ Taking Part in the Québec AI Book Project
Quebec, December 4, 2020 – GENAIZ, the leading provider of AI (artificial intelligence)-driven innovation accelerator platforms, is pleased to take part in the Québec AI book project.
Joining a global community of innovators, GENAIZ will be featured in the inaugural edition of IA Québec, which will highlight the Québec AI book which highlights companies and organizations who have integrated AI solutions to various industries including health, industry, insurance, finance and marketing.
"As an AI thought leader in Montréal, GENAIZ is looking forward to joining the provinces most recognized advocates of integrated AI solutions from a variety of sectors including transportation, retail, manufacturing and of course healthcare and life sciences," explains Catherine Lunardi, CEO of GENAIZ.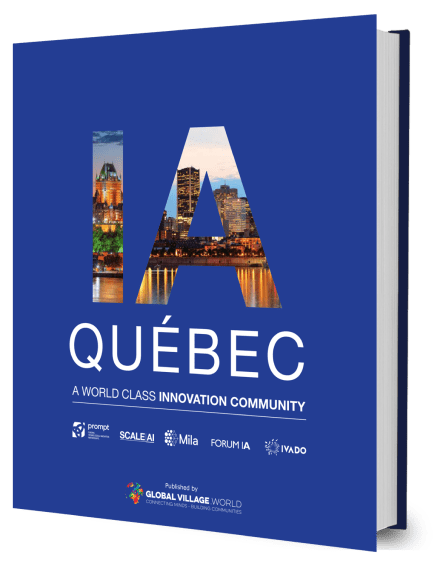 Quebec has become a world leader in Artificial Intelligence. The Province has invested heavily in the development of AI within its borders and is at the forefront of AI research and development. With internationally renowned think tanks and major trendsetting corporations engrossed in ground-breaking innovation, Québec is creating AI solutions for use in everyday business.
"IA Québec will showcase how AI expertise in Québec has the potential to revolutionize multiple sectors, even those that are not traditionally invested in the digital economy," explains Brahm Glickman, Associate Publisher of Global Village World. "We offer an exquisitely produced high quality coffee table book, online platform, and augmented reality video series celebrating the Innovation Ecosystem of Québec."
About GENAIZ
GENAIZ is an innovation accelerator; providing insights, ideas and recommendations that advance existing projects and identify untapped opportunities. It is a revolutionary solution for the management of knowledge related to the multiple facets of innovation such as portfolio, regulatory, clinical, combined with cutting-edge AI/ML-based intelligent assistants.
For more information, visit www.genaiz.com.
###