Press release
GENAIZ Announces Official Sponsorship and Active Community Membership of Intelligent Health 2020
Diversity fuels creativity and innovation. And innovation is the key to success in healthcare and life sciences
Montreal, QC, September 4, 2020 – GENAIZ is pleased to announce that they will become an official sponsor and active community member of Intelligent Health 2020. Organized by Inspired Minds, Intelligent Health 2020 is the only large-scale global summit series focused purely on AI in medicine and the annual meeting place of the Intelligent health community.
"We felt that the Intelligent Health mission is aligned with GENAIZ's own mission to increase collective well-being by accelerating the creation of better products, processes and treatments, through a state-of-the-art innovator's assistant," said Catherine Lunardi, CEO at GENAIZ. "We are proud to be part of the Intelligent Health community to progress global discussions about how AI can be used to solve some of the world's greatest healthcare problems and set the global AI agenda in healthcare."
Intelligent Health events include the World Summit AI and Intelligent Health global summit series where the global AI & health community will discuss how to apply AI and drive technology in healthcare and life sciences. In an effort to ensure innovation continues amongst healthcare and technology professionals Intelligent Health 2020 will take place virtually September 9–10th, 2020. During the show, Intelligent Health 2020 will explore how to create a future with AI in healthcare without borders.
As Ms Lunardi explains, "AI in medicine without borders is a world of diversity. Diversity fuels creativity and innovation. And innovation is the key to success in healthcare and life sciences. GENAIZ delivers innovation. We bring people together on a platform where innovation can thrive as they interact with their data and extract the relevant insights needed to make more informed business decisions.
The Intelligent Health community is comprised of a global community of over 54,000 multidisciplinary experts from pharmaceutical, biotech, medtech, health provisions, clinicians, tech companies, startups, investment and science.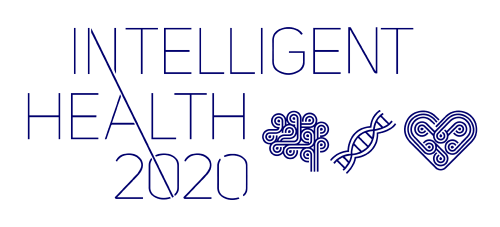 About GENAIZ
GENAIZ is an innovation accelerator; providing insights, ideas and recommendations that advance existing projects and identify untapped opportunities. It is a revolutionary solution for the management of knowledge related to the multiple facets of innovation such as portfolio, regulatory, clinical, combined with cutting-edge AI/ML-based intelligent assistants.
For more information, visit www.genaiz.com.
###