Press release
GENAIZ CEO Chosen for Investissement Québec Regional Development Committee
Quebec, September 29, 2020 – GENAIZ is pleased to announce that CEO, Catherine Lunardi, has been chosen by Investissement Québec for their Montreal region Development Committee.
With 17 administration regions throughout Quebec, each committee will focus on supporting and facilitating the goals and achievements of Investissement Québec's mandate throughout their territory. Their mission will be to target businesses in their region that have significant potential for their community and put them in touch with Investissement Québec experts. They will also promote the development and selection of projects that will increase the region's economic development.
"It is an honor to be chosen amongst a diverse group with complimentary experiences and entrepreneurial business skills," explains Catherine Lunardi, CEO of GENAIZ. "These committees will champion local Quebec companies that will have a positive role in Quebec's prosperous economic future."
Each committee is made up of members who are recognized in their area of professional, business and economic expertise, as well as, experts from Investissement Québec and the Ministry of the Economy and Innovation. All possess a solid knowledge of entrepreneurial challenges, as well as a good understanding of the strength and needs of the community that will help accelerate regional economic activity.
For more information on Investissement Québec's Regional Development Committees please visit their site.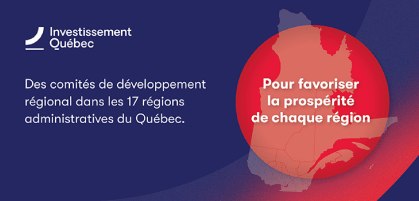 About GENAIZ
GENAIZ is an innovation accelerator; providing insights, ideas and recommendations that advance existing projects and identify untapped opportunities. It is a revolutionary solution for the management of knowledge related to the multiple facets of innovation such as portfolio, regulatory, clinical, combined with cutting-edge AI/ML-based intelligent assistants.
For more information, visit www.genaiz.com.
###